This coming March, construction professionals of all types, backgrounds and levels will descend upon Brisbane for CCF QLD's annual conference with the hopes of returning home with some new expertise and construction insights that'll help them grow their businesses and capitalise on project opportunities.
The decision to attend a conference usually comes down to one thing: The agenda. We know many of you are wondering: Who will actually be speaking at the CCF QLD 2016 Conference this year, and what will they be talking about?
I'm very happy to share that the full conference program for the CCF QLD 2016 Confernece: Building Queensland & Constructing our Future has been released. If you've been waiting to see some more session-level or speaker details before registering, head on over to the CCF site and peruse the session list now.
In the lead up to the conference, we wanted to give you a little sneak peek of the ones we think construction professionals absolutely shouldn't miss.
1. Michael McQueen, Award-winning speaker, social researcher and best-selling author
"Momentum: the battle of relevance"
Shift is happening. Organisations can no longer assume that what worked yesterday will work again today - much less tomorrow. In order to simply survive, it is critical for leaders, businesses and industries to adapt and evolve. Momentum is great feeling. Everyone loves of being on a roll, in a sweet spot and firing on all cylinders. But what happens when the groove becomes a rut, when inspiration evaporates and when your mojo disappears? In this fast-paced and compelling presentation Michael McQueen will deliver first-hand information on how the best organisations and leaders build, maintain and re-gain momentum.
2. Hon. Jackie Trad MP, Deputy Premier of Queensland, Minister for Infrastructure, Local Government and Planning and Minister for Trade and Investment
Deputy Premier Jackie Trad will deliver the welcoming address and touching more on the conference theme of 'Building Queensland - Constructing Our Future'.
The Deputy Premier's porfolio includes infrastructure, urban growth, local government and planning, Building Queensland, land use planning, trade development, investment promotion and Queensland disaster recovery.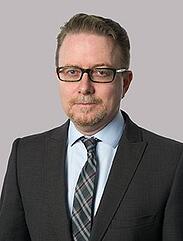 3. Adrian Hart, Senior Manager of Infrastructure and Mining, BIS Shrapnel
"Queensland Infrastructure Overview'
Adrian Hart's presentation will investigate the outlook for the economy and construction industry in Queensland. It is essential for CCF QLD members, as Adrian will include a detailed discussion of the outlook for civil construction work; as it is the biggest component of construction and a key driver of the state economy.
4. David Quinn, CEO, Building Queensland
"Independent Assessment of Major Infrastructure in Queensland"
Building Queensland, the state's newest statutory body, is leading the development of business cases for major projects such as Cross River Rail and the Beerburrum to Nambour Rail Upgrade. David Quinn, CEO of Building Queensland will discuss how the organisation is depoliticising infrastructure needs to prepare the state for the future.
5. Suzy Cairney, Partner, Holding Redlich
"Innovation, Risk and the Future"
It can be hard to reconcile an ever tightening economy, high levels of debt and the need for significant projects to be started to inject money and confidence into the economy. The answer can only be innovation.
This session will focus on practical tips for businesses to ensure they understand the risks associated with innovation, and the steps required to limit or mitigate such risks. This session will include an examination of case studies from both here and abroad.
6. Hon. Stirling Hinchliffe MP, Queensland Minister for Transport and the Commonwealth Games, Leader of the House and Member for Sandgate
"The future of transport in Queensland"
Minister Hincliffe's portfolio for Queensland includes air services, busways, passenger transport, railways, transport infrastructure and the Commonwealth Games.
7. David Edwards, Projects Chief Executive, Special Projects Unit, Department of State Development
"Integrated Resort Developments in Queensland"
David Edwards's presentation will provide an update on Integrated Resort Developments in Queensland including the world-class $3 billion Queen's Wharf Brisbane tourism, leisure and entertainment precinct to be located in the heart of Brisbane's CBD.
8. Scott Stewart, Divisional Manager, Brisbane Infrastructure, Brisbane City Council
"Brisbane: Australia's new world city"
The provision and good management of Brisbane's infrastructure is critical to the prosperity and liveability of Australia's new world city. Scott Stewart will discuss Brisbane City Council's approach to economic development, infrastructure planning and delivery, and working together to deliver the best future for Brisbane.
9. Neil Scales, Director General, Department of Transport and Main Roads
"Transport infrastructure program delivery and upcoming projects"
The Department of Transport and Main Roads continues to work with industry to deliver an integrated, safe, efficient and reliable transport system for Queensland. In a constrained fiscal environment this will be achieved through developing more efficient ways to maintain
a road network safety focus and continuing to drive research and innovation. This presentation will provide an overview of key upcoming projects and initiatives.
10. John Eales, The most successful captain in the history of Australian rugby
The most successful captain in the history of Australian rugby, John Eales debuted for the Wallabies in 1991 and captained the side from 1996 until the end of his test career in 2001. He participated in two successful World Cup campaigns, captaining the latter in 1999, and led Australia through three Bledisloe Cup and two Tri-Nations victories. He led the Wallabies to their first ever series victory over the British and Irish Lions and represented his state in 112 Queensland Reds games. John's sense of fair play and genial nature made him one of the most respected figures in the game, and an extraordinary ambassador for sport and Australia.
In this presentation John inspires and instructs by focusing on the importance of coaching, teamwork and culture within corporations and the necessity for faith in the abilities of team members, particularly in times of change, in order to remain composed in the face of aggressive competition.
11. Dan Wilson, General Manager, PlantMiner
Dan Wilson, the GM of PlantMiner, will consider the role of disrupters shaping the industry during a significant time of change and technical innovation. The short presentation will also highlight the benefits of being an early adopter, showcasing a local supplier.
PlantMiner is the TradeShow Naming Sponsor - make sure to come over and say hello to any PlantMiner team member you see in the Trade Show Hall or spot throughout the day!
The 2016 Conference is dedicated to creating connections and building bridges together to plan and innovate now and prepare for the future. If you haven't already, buy tickets here!
We hope to see you in Brisbane on March 18th. You'll know you're at the right place when you hear steel caps.