Medium sized equipment hire suppliers all experience the same challenges to be successful - reputation, knowledge of the market and competitors, delivery of quality product and services by knowledgeable and friendly staff. So how do companies meet these challenges? We catch up with HRIA Rental Company of the Year, Prime Rentals, to discuss what they're doing differently.
Prime Rentals provides equipment hire services throughout Queensland, with established branches at Bowen, Brisbane, Emerald, Gladstone, Mackay, Moranbah and Roma. As it celebrates its 20th anniversary, Prime has grown from humble beginnings to become one of the largest family owned equipment hire companies in Queensland. It has a diverse and extensive range of industrial equipment ranging from the largest self propelled boom lift in Australia to hand tools. So how did they do it? Joe Austin, General Manager of Prime Rentals, shares his insights.
Q: It's fantastic to speak with plant hire companies that focus on delivering smart and complete hire solutions. It's even better to know that they are being recognised. Congratulations on your recent success at the Hire and Rental Industry Annual Excellence Awards in Adelaide!
Thank you. It is a great honour to be awarded Australia's Rental Company of the Year 2015. This award is an accumulation of effort and expertise of our staff and also the significant contribution from our valued customers and suppliers. All three parties contribute to a successful business.

Q: Let's talk competitive advantage - what do you think contributed to your win?
Our biggest advantage is our capacity to deliver long-term strategies and solutions, quality service and a large modern fleet of well-maintained equipment at a competitive price.
Being a family owned company, Prime is able to make major decisions in as short a period of time as is necessary to take advantage of opportunities. This can be geographical expansion by opening a new branch or diversification in introducing a new line of product.
Another key advantage is pushing decision making down the line by empowering staff to meet customer expectations on time. This requires sourcing the best employees available, providing quality training, instilling trust and a culture of continual improvement.
Prime is renowned for providing experienced and highly trained personnel to offer complete hire equipment solutions and project management. Our clients come from varying industries, whether construction, industrial, maintenance, civil, mining, oil or gas - we understand that no two projects are the same. We are determined to provide a tailored service that compliments any job requirement.
Q: You talk about the need to continuously improve, what sort of measures have you taken to ensure your clients see the benefits?
We take continual improvement very seriously. We believe that nothing is perfect and can be improved.
We continually measure our performance be it an equipment service, equipment availability, cost, logistics, communication, market etc, so we create a base to improve on.
We are completely transparent in what we do and provide information to customers and staff alike. We also seek feedback and this helps us to focus on the needs of our customers. For example, we're continually expanding our range of equipment to stay at the forefront of industry.
An example is the most recent addition to Prime Rentals fleet - the JLG 1850 SJ Telescopic Boom Lift. We're excited to exclusively offer this piece of equipment to the Queensland market as it was the first of the JLG 185' boom lifts sold in Queensland, and only the second sold in Australia. The heightened productivity of this boom allows it to reach maximum height of 185' (56.56m) in less than 5 minutes and comes complete with airline to platform, 240 volt on board generator and LED light works.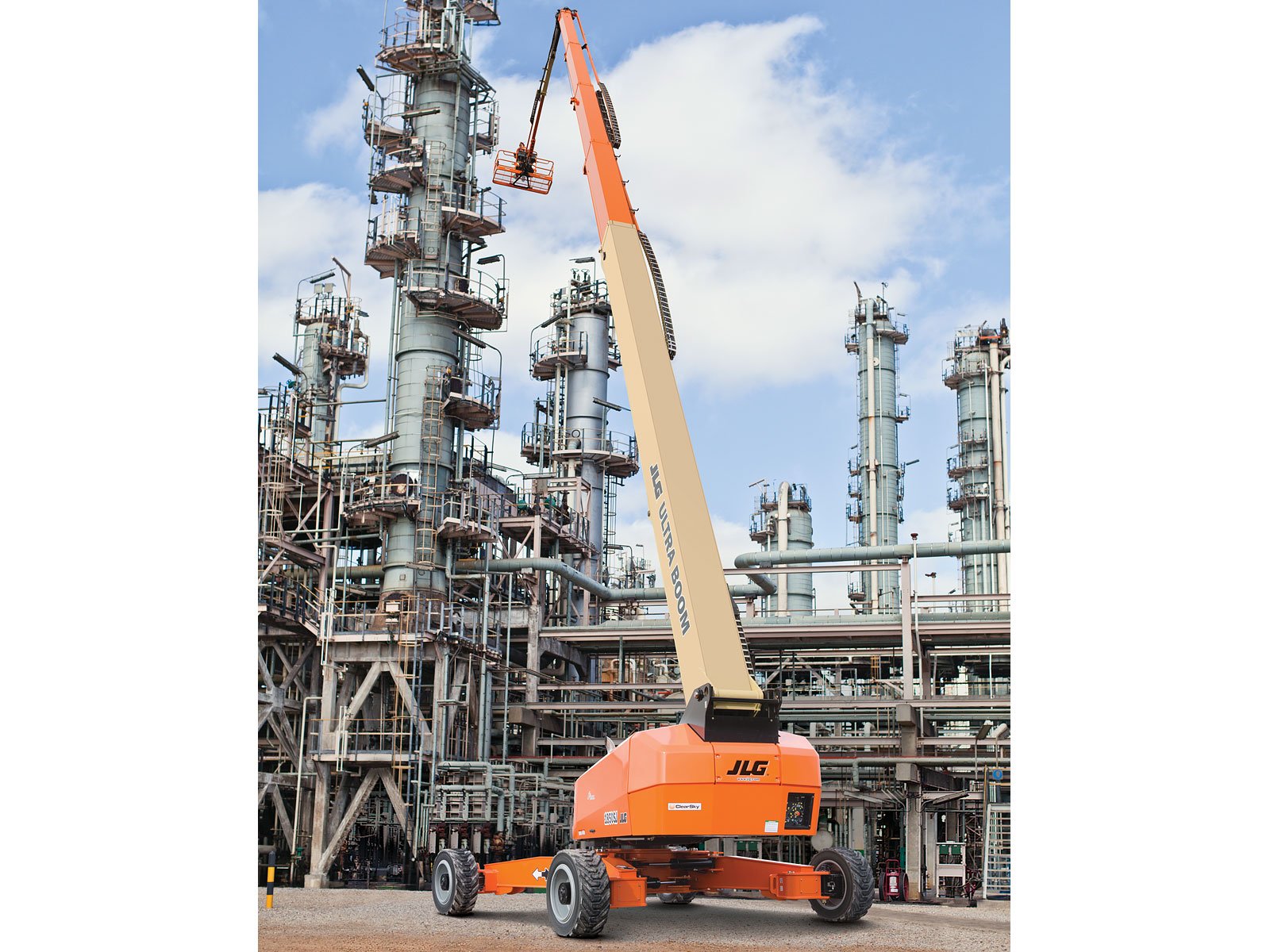 This boom lift compliments our extensive range of 125', 135' and 150' Ultra booms to provide specialised equipment to meet our customer's requirements.
Q: Safety remains a primary concern on any job site. How do you try and minimise the risk of breakdowns and delays?
Prime has a safety preventative culture and has implemented "lead" (Predictive) measures to maximise safety and reliability outcomes. That is, Prime provides hire equipment that is fit for purpose, is hire ready, and meets supplier, legislative and site safety requirements.
Prime is committed to the following:
Accreditation: Prime maintains accreditation through USAFE Australia and is an "Approved Contractor" under the HSECQ Management System. This provides Prime Rentals with a greater appreciation of our requirement in minimising Loss Time Injuries (LTI's) and the overall safety and well-being of all staff.

Safe operating practices:

Zero-harm focused on best practice programs, highly trained and experienced operators, alignment with all on-site or customer safety guidelines, familiarisation and training in the safe operating procedures of all equipment

Service delivery:

Pre-planning of site requirements, safety assessments and fit for purpose equipment selection.

Service support:

Equipment maintenance programs and pre-hire equipment inspections drives service reliability and minimises downtime, Responsive field service and in-house technical, mechanical and electrical support.

Field support:

Prime Rentals are available 24 hours a day, 7 days a week to react promptly to unforeseen project changes, breakdown, damage or additional requirements to meet project progression.

Q: You've mentioned one of your core capabilities is project management. Do you think this has become more and more of a requirement for any plant hire supplier?
From a hire company's perspective, project management represents an understanding of the client's commercial risk and business requirements.
Prime undertakes an early review of a client's Scope of Works and establishes optimal equipment requirements through onsite inspections and discussions with key stakeholders prior to commencement of any project to ensure adequate resources are allocated to meet project timelines.
For example, an equipment breakdown during an outage could cost the project several times the value of the equipment.
To reduce this risk, Prime Rentals provide onsite inspections by qualified staff and additional back-up Critical Path equipment to minimise any potential delays. It also enables the client and hire provider to work seamlessly together to meet the objectives of the project.


Q: The industry has undoubtedly changed in the past few years - business is found in new ways and competition has only intensified. How have you dealt with the change in market behaviour when it comes to industry contacts?
Yes the market has changed but what hasn't changed is the need to meet or exceed customer expectations. Part of this is price but more importantly is the customer's confidence that the Hire Provider is reliable and can "do the job".
Prime understands that reputation is gained incrementally by delivering "the goods" but can be lost completely over one bad experience. It is therefore critically important to Prime to embrace safety, quality, training, fit for purpose equipment, good people, suppliers and customers for the road ahead.
Our clients choose Prime as their hire provider of choice as we have consistently provided solutions, exceptional service and continued to deliver on our promises over our 20 year history.
Having an online presence is critical in this day and age and we find the PlantMiner website complements our existing online presence and adds another avenue for new clients to reach us, as we continue to geographically expand into new territories.
Prime Rentals' fleet and capability can be found on their website and on PlantMiner, listing equipment such as skid steer loaders, tool stores, boom lifts, lighting towers, message boards, excavators, generators, telescopic handlers, rigging equipment, compressors, scissor lifts, pumps, welders, forklifts and much more.