A crane is an essential piece of the plant list for large-scale construction projects. Construction projects use intricate and heavy machinery on a daily basis, yet in many instances, procurement officers do not end up selecting the most suitable machinery for their project, leading to potential delays and increased operation costs. Choosing the right crane will save your project from such drawbacks and will also ensure the working environment is safe and productive. Here, we look at the most popular types of cranes for hire.
Truck-mounted crane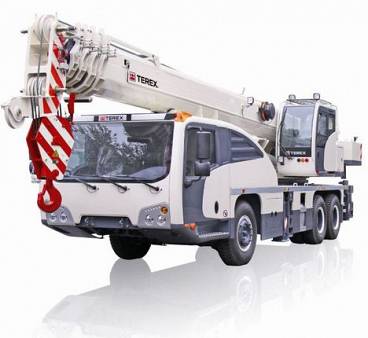 A truck-mounted crane is a self-propelled loading and unloading crane which is mounted on a truck body with a working section consisting of a rotating cantilevered boom. This crane has a load capacity of 2.5 to 16 ton and is predominantly used for:
Unloading motor vehicles
Unloading cargo
Construction
Repair work
Sidelifter crane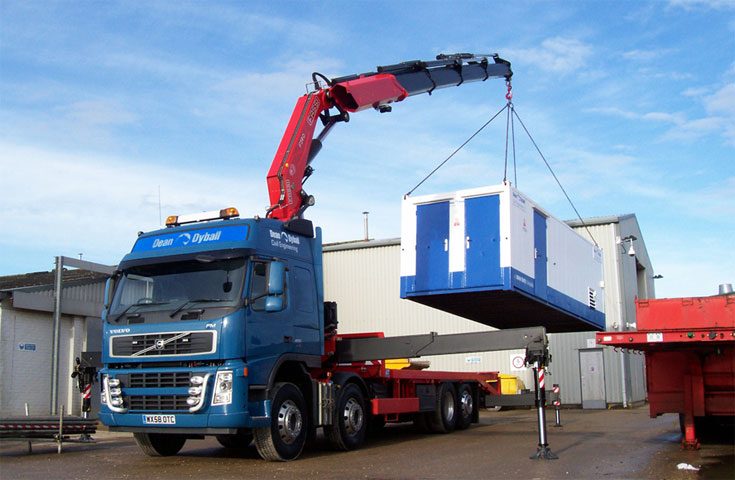 Sidelifter cranes are used to hoist shipping containers for loading or unloading. They are capable of lifting and transporting ISO standard containers. These cranes are predominantly used for:
Loading and unloading shipping containers
Rough terrain crane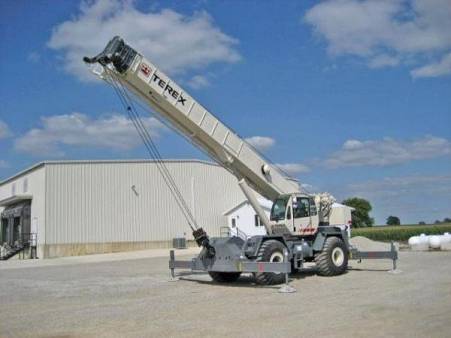 A rough terrain crane is a crane mounted on an undercarriage with four rubber wheels, designed for picking up and carrying items off road and on rough terrain applications and surfaces. Outriggers are used to help level and stabilise the crane when hoisting. They're used for:
Building bridges
Operations in power and chemical plants and refineries
Large scale construction projects
All terrain crane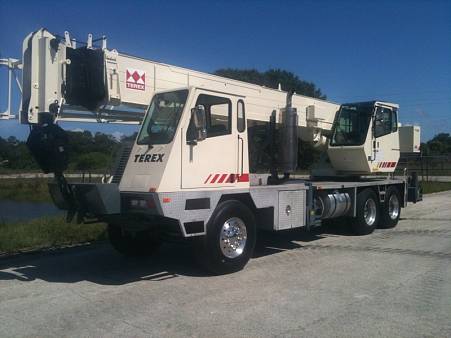 All terrain cranes have the ability to drive on public roads at the regulated speed limit and can also operate on rough terrain using all wheels and crab steering. All terrain cranes combine the driving ability of truck mounted cranes and the manoeuvrability of rough terrain cranes. These cranes a commonly used for:
Construction on any surfaces
Repair work
Loading and unloading
Pick and carry crane
A pick and carry crane has the ability to travel on public roads and designed to pick up a load and carry it to its destination. These cranes have the ability to carry loads over varying distances across and between job sites. Their lifting capacity ranges from 10 - 20 ton and they are predominantly used for:
Moving items between and across construction sites
Moving fabricated steel sections with relative ease
Carry deck crane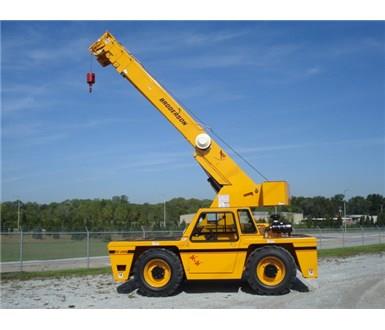 A carry deck crane is a small, 4 wheel crane with a 360 degree rotating boom in the center. These cranes can hoist loads in a confined space and have the ability to load it onto its deck in order to move it to another site. Common uses for these cranes are:
Moving items between and across construction sites
Telescopic handler crane
A telescopic handler crane is similar to a forklift but has an extendable boom like a crane. Originally these cranes could not rotate, only lifting in one direction. Recently manufactures have designed them to rotate 360 degree and, like the rough terrain crane, they have outriggers for stabilisation. They are often used for:
Handling pallets of bricks
Installing frame trusses
Crawler crane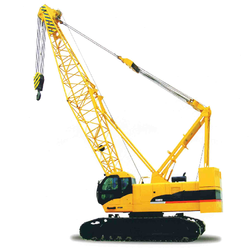 Crawler cranes have a crane mounted on the undercarriage with a set of caterpillar tracks, also known as crawlers, that of which provides stability and mobility. The advantage of these cranes is that they can move around site and perform various lifts with little set up due to the stability provided by the crawlers. The crawlers also allows the crane to spreads it's weight evenly, avoiding the risk of sinking into soft ground. They also have the ability to move items across site, however due to their weight they can not easily be moved between job sites.
Floating crane
Some floating cranes are mounted on pontoons and others on barges. These cranes can be use to carry heavy loads such as entire sections of bridges and salvaging sunken ships. These cranes are used for:
Building bridges and port construction
Loading and unloading heavy or awkward loads on and off of ships
Transporting heavy loads across bodies of water
Offshore construction
Ultimately, the crane you choose depends on your application. Take the time to consider exactly how and where you'll be using the crane, and you can be confident you'll hire the right crane for your project.
Once you have selected the right crane for your project, you must decide whether to wet or dry hire. This can have a large influence on the success of your project and must be carefully evaluated. The eBook below outlines the pros and cons of both wet and dry hire to help you make an educated decision in order to ensure the success of your project.