Established in 2007, Zaxcav8 Civil Contractors is a leading supplier for civil works and haulage in South East Queensland and more recently, Auckland New Zealand. With a focus on reducing their downtime, they realised that in order to reach this goal they had to focus on establishing a streamlined marketing strategy that drew traffic to their brand and helped increase qualified leads for their business.
1,429% return on PlantMiner AU and 664% return on Plantminer NZ subscriptions
Addressing an increasingly competitive industry
Zaxcav8 is a plant and equipment hire specialist, offering solutions for the civil and construction industry throughout Australia. With a team possessing over 50 years of combined experience in managing plant and equipment, Zaxcav8 offer a comprehensive modern fleet to assist in providing maximum benefit for the shortest possible expenditure. "We understand that the quality of our work is not only a reflection of us, but also a reflection of the clients job. With safety as our utmost priority, we are committed to exceed expectations for any hire experience" said Zaxcav8 Managing Director, Zac Scott.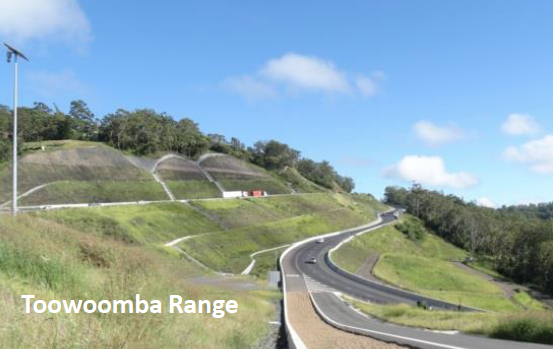 Their recent projects include the Morton Bay Rail with Thiess, Toowoomba Range Remediation with Seymour Whyte, Wiggans Island Balloon Loop Rail & Wiggans Island Coal Terminal with Abigroup and St Lukes Auckland with Leightons New Zealand. Zaxcav8 operate with a fleet list comprising of 3 tonne excavator. 6 tonne excavator, 8 tonne excavator, 14 tonne excavator, 20 tonne excavator, 25 tonne excavator, 30 tonne excavator, 50 tonne excavator, 10m tipper truck, D6 Dozer, back-hoes, bobcats and positrak, beavertail trucks, 140M Grader, and a 15,000L watercart.

All equipment is fitted with the latest in 3D GPS/UTS.

"Over the past 8 years, we've experienced the ups and downs of the market like everyone else in the game. The construction industry can be your best friend one day and a real struggle the next."

Zac began to recognise the pressure put on his Australian branch was becoming more intense.
Focusing on fleet utilisation meant that they had to become increasingly strategic in attracting the right type of lead and contacts to their business.
While traditionally, customers would call to find out about their excavators, it has become more commonplace that people search for equipment online and also prefer a website or social presence to confirm the supplier's standing.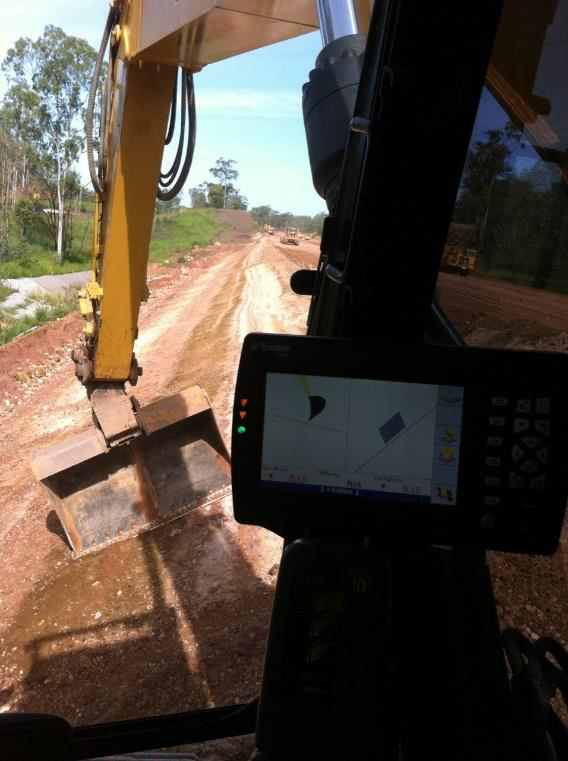 "At Zaxcav8, I believe that our detail work is second to none, our operators have been specifically selected for their overall skills and GPS attributes. All of our gear is set up with the latest in technology and safety features. We specialise in making jobs look good from start to finish, and in a safe and respectable amount of time.
We have the capabilities and capacity to provide value-added construction services, but needed to find a better way to advertise."
Impact and Results
"I was referred to PlantMiner by a friend in the construction game. I sat down with PlantMiner team and they walked me through how the system works. I figured it could fill in a lot of the gaps where I was having downtime. Their features meant that I could specify what machine (with what features/attachments/ certifications), in which location radius, with which hire type (wet/dry) should see hire work. With machines throughout Queensland and NSW, PlantMiner could send me through jobs to keep my gear working in all areas."
Since joining PlantMiner in 2014, renewing in 2015, Zaxcav8 has picked up a lot of hourly work and bulk earthworks packages
, the most recent one in Beechmont, Qld.
"We've also been
able to meet and present our business capabilities to a heap of new contractors and worthwhile industry contacts through the leads we're quoting on"
reports Zac.
PlantMiner's all-in-one suite of tools allows Zaxcav8 to capitalise on leads relevant to their business, apply the insights given by PlantMiner's Business Development team, understand more about the digital behaviour of people's search habits, and integrate it with their current quoting templates.
Expansion
A smart company looks to adapt and innovate – and that's exactly what Zaxcav8 did. They reconsidered their business reach and in mid-2014, Zac launched Zaxcav8 Civil & Haulage Limited in New Zealand. It "hit the ground running with a lot of my staff headed over to NZ to get this new venture up and running and my brother Daniel taking the reins. We've got some great feedback from our clients in New Zealand, with really positive things said about the way we're structured - having near new and reliable equipment makes a huge difference.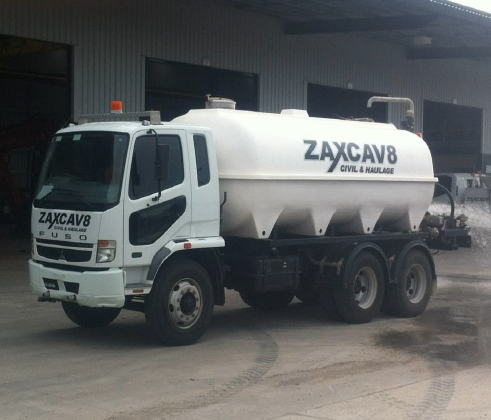 What I thought would take pressure off myself in OZ has created a much bigger workload for myself and my staff which is again the reason why I only employ the best in the game; people and plant that are nearly completely self-sufficient."
PlantMiner New Zealand got in touch with Zac and asked if he would be interested in a partnering as a supplier.
"Knowing how the PlantMiner platform works, and not knowing many contractors in NZ, I thought Plantminer NZ would be a great way to network. So far, it's been really helpful."
About PlantMiner
From growing your online presence to securing hire work, PlantMiner brings your entire lead generation process together. The result? Less hassle, more control, and a tailored marketing and business development strategy that actually works.
PlantMiner lists Australia's largest range of suppliers & services for hire, and construction companies know it. With hire work requested from weekend DIY'ers to tier one contracting, PlantMiner has quickly become the destination for Project Managers, Site Foreman, Estimators, and Procurement managers alike.