With activity strongest in the non-resource states, the housing market is in contrast to it's languid performance just a few years ago, when WA and Queensland were the crucible of the two-speed economy in its last form. That performance was likely to continue, said Dale Alcock, managing director of Perth-based ABN Group, the country's second-largest home builder.
"The relative overheating of the Sydney market is very much around a catch-up," Mr Alcock said. "That market was off for many years and they were under building. The catch-up in Sydney is very much as a result of that. It may just slightly overshoot the runway but Melbourne is steady. It's a very steady economy and market. I don't see they're overbuilding. It's more that they'll be meeting the demand that's there."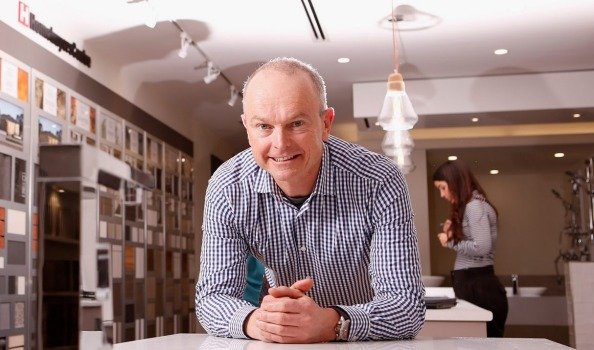 "There's a lot of overseas migration that might enter through Sydney but Sydney being a very expensive place, you'll find a lot of that makes its way to Melbourne incrementally," Mr Alcock said. "Melbourne's a net gainer out of that."
IMAGE SOURCE: AFR - ABN Group boss Dale Alcock
New South Wales and Victoria - "Heavy lifting for some time to come"