UK-based Laing O'Rourke is putting its Australian construction business, Laing O'Rourke Australia, up for sale following a strategic review of the group. The potential Australian sale comes at a time when head office is considering how to finance a global secured project pipeline worth about $18 billion. The UK government's National Infrastructure Pipeline has identified a plethora of energy, transport, waste, communications and other infrastructure projects which should keep construction companies busy over the next decade.
A statement signed-off by Ray O'Rourke said:
"During the 4th Quarter of 2015 the Laing O'Rourke Group Executive carried out a strategic review of its business portfolio, including options as to the allocation of capital over the remainder of this decade.
This review was partially triggered following unsolicited approaches from a number of parties expressing interest in acquiring parts of our business, including our very successful Australian business.
This is reflective of both the strength and attractiveness of this element of the Group which, having performed well in recent years, is now strongly positioned in the emerging infrastructure market with blue-chip clients, a solid pipeline, a talented leadership team and great people.
Accordingly a formal sale process will now commence, led by HSBC Investment Bank and supported by our other advisors."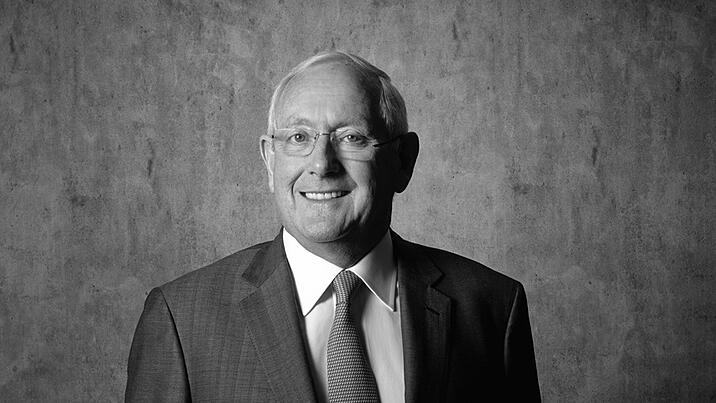 Major Shareholder and founder of the Laing O'Rourke Group. SOURCE: Laing O'Rourke
AFR's Street Talk covered the potential sale this morning:
Laing O'Rourke Australia, "which made $142 million profit in the year to March 31, is expected to catch the attention of its rivals as well as Chinese and European construction companies keen to establish a footprint in Australia. It's understood the sale is in its preliminary stages, with HSBC mandated to run the process over the Christmas period.
HSBC's involvement has industry sources tipping a strong Asian theme to the auction and a potential repeat of the $1.15 billion John Holland deal announced in December 2014.
John Holland, formerly owned by Leighton Holdings, was snapped up by a newcomer to the Australian sector, China Communications Construction Company.