Interested in working on renewable energy projects? Acciona Energy is expanding their supplier base for upcoming Wind and Solar projects and want to hear from interested companies! It's FREE to register your business.
Acciona Energy Australia Global Pty Ltd (AEAG), is a subsidiary of Acciona Energy International (AEI) is an organisation which develops, builds, operates and maintains renewable energy assets.
In Australia, Acciona Energy has built and owns three wind farms in Australia, one through a joint venture, and has developed a strong pipeline of future projects for construction. The wind farms built at Waubra in Victoria, Gunning in New South Wales and Cathedral Rocks in South Australia produce 304.5MW of green energy, equivalent to the energy needs of 205,000 households. In April 2017, Acciona began construction of its fourth wind farm at Mount Gellibrand in Victoria. It also built the 20MW Royalla solar farm project near Canberra.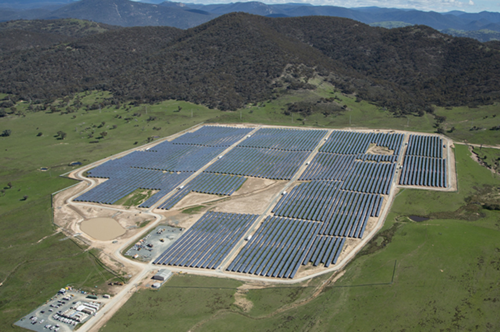 Image: 20 MW Royalla Solar Farm in ACT. A CCIONA Energy grid connected the biggest photovoltaic plant in Australia in 2014 as a contractor for Fotowatio Renewable Ventures (FRV).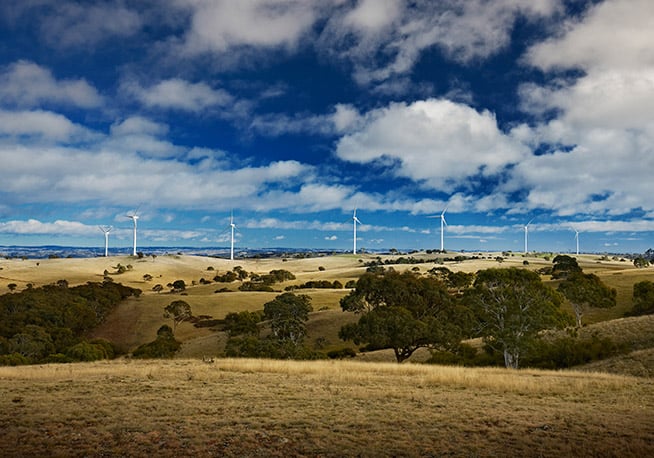 Image: The Gunning Wind Farm in NSW, completed by Acciona Energy in 2011, has an electrical substation, access tracks to each of the 31 turbines, an operation and maintenance facility, and 17.4km of underground cabling.
Acciona wishes to develop and expand its supplier base for potential new Wind and Solar projects in specific geographical areas in VIC, NSW and QLD, hence this 'Expression of Interest' request for suppliers interested in participating in construction of Wind and Solar projects.
Acciona is keen to maximise the use of local businesses for upcoming potential projects.
This includes potential renewable energy works in:
1) VIC: Solar around Kerang region
2) VIC : Wind around Mortlake region
3) NSW: Solar: around Wagga Wagga region
4) QLD: Solar around the Bowen region
5) QLD: Wind around the Warwick region
6) QLD: Solar around the Gladstone region
Acciona is keen to maximise the use of local businesses for upcoming potential projects.
Packages are broad, but Acciona encourages local suppliers and contractors that may only be able to provide partial scope coverage to respond if they are interested:
- civil works
- electrical works
- mechanical works
- cranage / heavy lift
- equipment hire
- construction support services

- construction materials and products
How to register?
Suppliers who believe they are suitable for an aspect of this type of construction, and are interested in submitting an EOI for Wind, Solar or Operations, should register their business and submit their EOI to our contracted provider 'SimPPLY' via the Felix portal.
Simply click this link to register your interest.
The EOI opportunity will close on Friday 9th March 2018.
Have a question?
Registering your interest is quick and simple. However, if you require help, please contact the friendly Felix support team on 1300 010 527 or help@okfelix.com.
Following an assessment by SimPPLY of the supplier registrations, a database will be provided to Acciona of companies that expressed interest. This EOI is open to businesses and sole traders. You can reach SimPPLY at info@simpply.com.au.