Felix has had one for the record books this past financial year. With more product releases than ever before, new partnerships with some of Australia's leading Tier-1 organisations, and a team that continues to grow exponentially, this year Felix has taken a major step to becoming one of Australia's leading procurement technology providers.
In this blog I will provide you with some highlights from the past year, along with a sneak peek into our future.
OUR EVER-EVOLVING PRODUCT
While it's undeniable that the focus on project delivery was extremely high this year, with over 10 major client implementations (!), we've also spent a significant portion of our time and resources on making improvements to our infrastructure and security to stay aligned with the evolving needs of our growing client base.
New integrations - Felix now integrates with leading ERPs SAP and Oracle's JDE, creating a seamless, end-to-end, Source-to-Pay experience for organisations using Felix.


International vendors - Our clients are implementing Felix on their international projects, resulting in an expanding Felix international vendor base, and with it our ability to tailor the platform to their unique needs.
As always, we've continued listening to our clients and have implemented many of their suggestions to ensure that we're not only meeting but exceeding their needs. Some of those suggestions include:
Pricing Schedule tool - allows customers to standardise the quoting and evaluation processes, saving time and making it easier to align to budgets.

Delegation of Authority

- customise your approval workflows to trigger notifications to the right Subject Matter Experts, ensuring that the right approvals are always provided by the right people (and avoid the risk of not having those approvals!).

Overhauled permission controls - you can now organise your internal staff into groups, then set up granular permission controls to allow each group to only see the areas of the platform relevant to them. This feature is a lifesaver for organisations with complex business unit structures.


Pre-qualification automation

- save yourself some time and allow the platform to do the approvals for you. Based on pre-configured 'expected answers'

,

Felix can auto-approve your vendors for you!
---
NEW PARTNERSHIPS
Within the past year Felix partnered with over 15 new organisations across Tier-1 construction, building and mining, local councils, waste management, and even some large utility owners.
These new partnerships have resulted in over 1,000 new Felix users, inviting over 4,500 new vendors to join the platform with them.

With some of our older clients now reaching milestones in their projects and general operations, we are seeing more demonstrable results and real business outcomes. But don't just take my word for it, read this case study featuring one of our Major Infrastructure clients, and this one from a Local Government client.
---
SUPPORT OPTIMISATION
"I cannot fault their support, they have been exceptional in this area."
West Gate Tunnel Project (CPB & John Holland Joint Venture)

"The Felix Project and Support teams have been fantastic to deal with throughout the implementation process, and have offered ongoing, consistent support."
South Burnett Regional Council
The increase in the number of enterprise users and vendors using the Felix platform meant that both the initial and ongoing support we provide had to become more automated and sophisticated than ever before.
Our support team has always been renowned for their responsiveness by email and phone, but with our new in-platform chat you can have your questions answered and be back to work within minutes.
In addition to our enterprise-user help centre, which was released late last year, we've recently built a dedicated vendor help centre to help get vendors set up and using Felix as quickly as possible, and to take the burden off of you and your team.
Finally, our new Status Page allows you to always be in-the-know about any system maintenance or other incidents impacting your usage.

---
NEW PRODUCT & TECH GENIUSES
As the Felix customer and vendor network is grows, our team grows with it, ensuring that we continue to develop and strengthen a platform that solves real business problems. This year saw the Felix team grow by over 250%(!), with the majority of newcomers being in our Product, Project Delivery, and Support teams.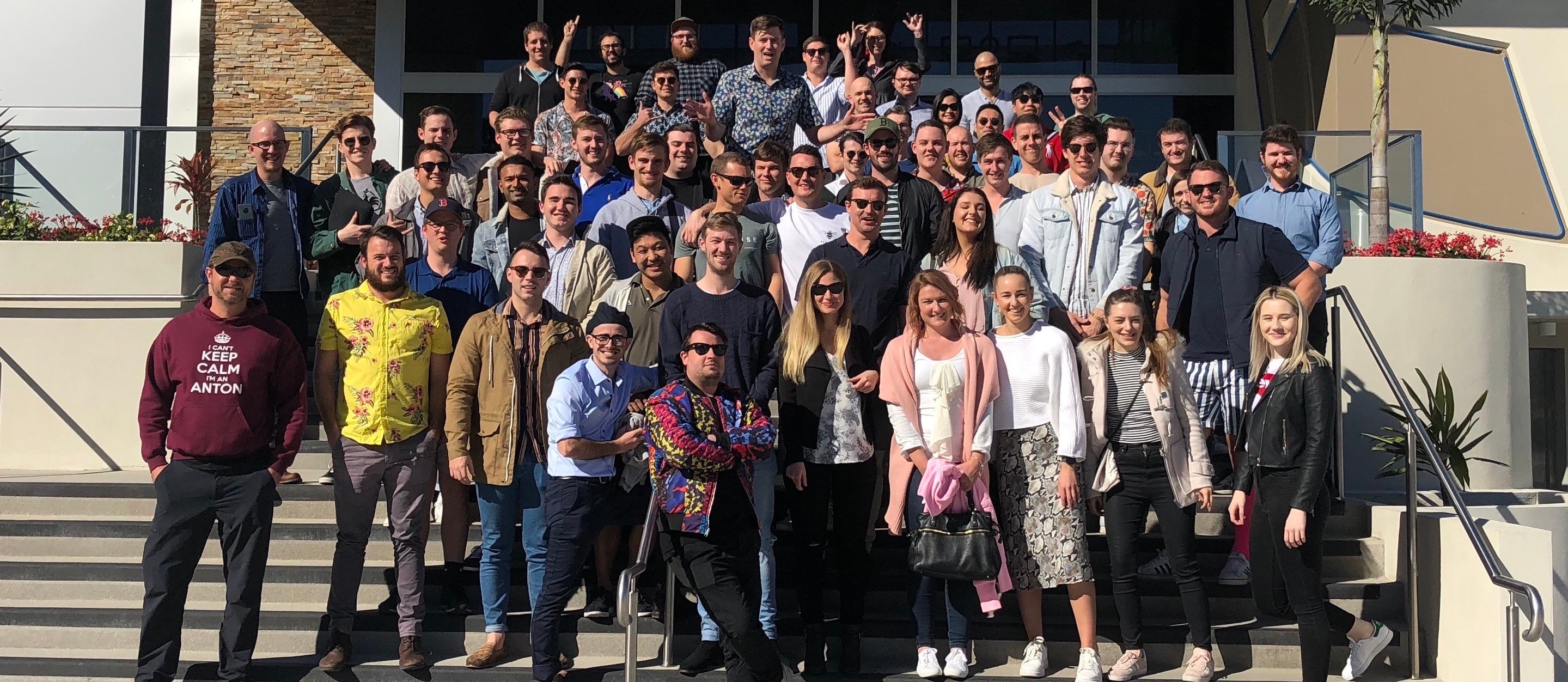 ---
AWARD WINNERS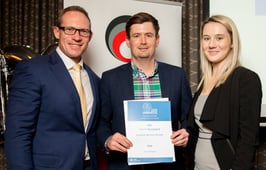 We ended the last financial year on a high, by winning a Queensland Merit Recipient award in the 'Business Service Markets' category at the prestigious iAwards. This award, given to digital B2B solutions that drive and deliver businesses with high levels of productivity and competitiveness, has well and truly cemented our place as a market leader in Australia.
---
FINAL REFLECTION
The 2018-2019 financial year has provided us with some valuable insights into the underlying reasons that our clients choose Felix. This has led us to encourage other organisations to consider the risks they expose themselves to if they do not have sustainable process governance in place. Similarly, they may also be forgoing significant savings and value creation with inefficient practices. Our focus now is to ensure that as we learn from thought leaders across Industry about how they achieve smarter, safer, and more efficient procurement practices, and challenge our clients and future partners by showing them what we have discovered along the way.
It's been a busy, yet extremely rewarding year for our business, and we could not have done it without our incredible team, loyal customers, and all other supporters. May the new financial year bring us all exciting new partnerships and smarter, more connected, and less risky procurement!
---
Interested in finding out more about Felix, or any of the topics discussed in this blog? Get in touch with us today!